This is Danish singer-songwriter Oh Land (real name Nanna Øland Fabricius) with "White Nights".  I think she sounds a bit like Bjork in a pixie-ish way.  Fantastic song.  Cool weird video.
I'm really loving her eponymous album which was probably my favorite album of 2011.  And that's saying something because I have trouble getting full albums to stick anymore.  It may be that I'm getting old & less easily impressed or it could be that new music isn't as good or that the iPod set-up is messing with my head.  Maybe there's just too much music to sort through.
Her album features several really cool songs (check out "Sun of A Gun", "Wolf and I" and  "Turn It Up" (which was featured in a tv commercial)).  Last year she toured with & opened for Katy Perry and Orchestral Manoeuvres in the Dark (OMD).  By the way, Oh Land turns 27 next week (I only know because I just checked info about her online.  It's not like I'm stalking her or anything.).  Happy Birthday, Oh Land.  May you sell lots of music and perhaps put up a tent in my backyard.
Music Posts
Friday Song-Everlong by Foo Fighters
Friday Song- I'm Not Going To Teach Your Boyfriend How To Dance with You
Friday Song – California, by Delta Spirit
My 11 Favorite Christmas Albums
SOUND OF MUSIC DEATH MATCH!!! Liesl v Maria
I was driving from work recently and thinking about the nature of  my new quasi-regular "Friday Song".  How do I pick the song?  What does it represent?  Is it hip enough?  Is it too hip?  Can I play Benny Lava again?  Am I going to die alone thinking about crap like this?  Davy Jones of the Monkees had just died, and "Daydream Believer" was on my mind.  Also, I thought about dredging up that song he sang for his Brady Bunch cameo.  "Girl" or whatever.  That was a good song.  As I was thinking all this, "Everlong" by the Foo Fighters came on the radio and totally hit the spot, like it usually does.
The Foo Fighters don't do much for me, except for this song.  This is the only song they've done that I ever need to hear again (unless they write an equally good song, which I don't see happening).  You can almost dance to it & it does stuff to you.  About 10 years ago or so I saw the Foo in concert at a rock fest in Council Bluffs, IA with my buddy Ted.  There were probably a dozen bands performing (including Semisonic and Creed) & I only really cared about 4 of them.  The Foo were great in concert.  As for this video, it's funny, dramatic, well-written, has a dude in drag, & the director, Frenchman Michel Gondry, is as brilliant as ever.  There are big hands & stuff.  Check it out.
Music Posts:
Friday Song- I'm Not Going To Teach Your Boyfriend How To Dance with You
Friday Song – California, by Delta Spirit
My 11 Favorite Christmas Albums
SOUND OF MUSIC DEATH MATCH!!! Liesl v Maria
My friend Peter posted this video online a few days ago & it's been stuck like gum to the sole of my brain ever since.  Our Friday Song,  Black Kids' "I'm Not Gonna Teach Your Boyfriend How To Dance With You", was released 3 years ago, but apparently not as widely as it should have been, otherwise I would've peppered it into various playlists long ago.  The long title might work against it, but the song finds awesomeness in being the love child of The Cure and The Go! Team, 2 very different, but swell bands.  Check it out.  Happy Friday, Goatlings!
Music Posts
My 11 Favorite Christmas Albums
SOUND OF MUSIC DEATH MATCH!!! Liesl v Maria
NERD NEWS ALERT!!
Diehard "Firefly" fans are finding a new energy for their cause.  The cause?  BRING BACK "FIREFLY"!
Resurrect a space cowboy cult TV show that died on the vine 9 years ago?  Sure.  Why not?  Though a casualty in a string of Fox's quick show cancellations in the 2000s, Joss Whedon's "Firefly" found a highly devoted and rabid cult-following in its brief run.  Online and mail-in campaigns, as well as paid ads to renew the show at the time fell short, but enough momentum provided for a well-received "Firefly" movie, 2005's "Serenity", giving fans a taste of what might have been.
So where is this renewed fan energy coming from?  From Captain Malcolm Reynolds himself.  Nathan Fillion, who currently stars on
ABC's "Castle", recently told Entertainment Weekly that he'd love to resume his role as Mal.  Going a step further he said, "If I got $300 million from the California Lottery, the first thing I would do is buy the rights to "Firefly," make it on my own, and distribute it on the internet."
Now, of course, online reactions to this off-the-cuff statement have started pouring in.  Former writers have told Twitter that they'd love to be involved.  Jewel Staite, who played the sunny mechanic Kaylee said she'd be on board.  A new website, "Help Nathan Buy Firefly", even started as a means to collect pledges that would turn into donations should "Firefly" be revived.  The site's Facebook page has gained nearly 50,000 members in only 5 days!  Another Facebook page, "Bring Back Firefly", has also seen a surge in members as interest has blown-up.
While its mix of western and outer space themes was lost on some critics, "Firefly" was critically acclaimed, notable for its design and special effects, winning an Emmy for the latter. Additionally, strong writing and a great ensemble cast made it a fan favorite. Besides Fillion and Staite, the cast included, Ron Glass ("Barney Miller"), Morena Baccarin ("V"), Summer Glau ("The Cape"), Gina Torres ("Alias") , Adam Baldwin ("Chuck"), Sean Maher, and Alan Tudyk. Christina Hendricks ("Mad Men") had a recurring role.    -Jonathan B Perry
Join the fight.  Help bring back "Firefly"!
The secret word is devotion.
Vaguely Related Sci-Fi Stuff
Logan's Run & Population Control
Subscribe for free to the Domesticated Bachelor through RSS or link to one of the buttons below! Do it!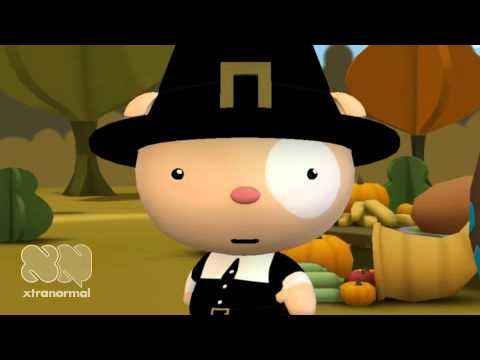 Over Christmas, I visited my brother Jay & his family & our recurring themes of obnoxiousness included the young Willow Smith's "Whip My Hair" & Far East Movement's "Like A G6". One early holiday morning, Jay woke me up blaring "Whip My Hair" at an alarming volume. It was special (yeah, we're in our 30s).  Short of making an awesome Mashup of "Whip" & "G6" to immortalize this memorable holiday moment, I've made an animated video. Sort of. I used Xtranormal's awesome online software & of course they're running a contest now, so I entered it & whoever gets the most views by the end of the month wins $1000!  So, watch this short over & over until you memorize it & get sick.  Oh, and you can enter, too, if you really want.
Here's a description of the video:
Verily, dost our Pilgrim recount a tale of Coachella and the hair whipper. Our Indian mostly has food on his mind. Like a G6.
by Jonathan Butterchurn Perry
(This is an excerpt from my forthcoming eBook which might have a title something like The DB Presents:  Tacos in the Night Exchanging Cheeses (probably not that at all).  Maybe closer to The DB Presents:  Cooking at Gunpoint (ok, I kind of like that.).  Also, Behold!  Here's an awesome animated video I made for the subject at hand.)
You've seen it happen before:  at the Super Bowl party some regular schlub makes a really great chunky salsa and all the lovely fresh-faced Betties keep fawning and asking in strange English accents, "Who made this delicious salsa?  It's Brilliant!  I really do love it so!",  and some observant freak impersonating James Cagney says, "Why, old George made it in his cellah using his Civil War buttah churn while singing to those old classic yodeling records.", to which a random hot chick says, "Wow!  That's specific.  Well, I'll just have to get his recipe!  Oh, and …Brilliant!", whereupon Civil War butter churning re-enactor and budding yodeler, George, emerges from the mist, ignores the annoying British overuse of the word 'brilliant', and produces his sacred and secret salsa recipe to great female adulation.  Phone numbers are exchanged and private butter churning yodeling lessons a-go-go are scheduled for the 147th anniversary of the battle of Antietam and a hot time on the old town tonight is set in motion all because George spent some quality time learning to make a tasty, but easy, chunky salsa ('Tasty, but Easy' is also what we call George's sister.  Also 'Chunky'.).  Why he used a butter churn to make salsa, I do not know, but it hardly matters.  Brother, that could be you giving private butter churning salsa lessons to an eager young lass in a dirndl and making her yodel!  Yodelay-HE-HOO!
I was going somewhere with this…oh, yeah!  I don't have the saucy salsa recipe at this particular moment (that's in a secret prison in Spain awaiting extradition), but I do have a delicious Guacamole recipe you can totally rip off and pass off as your own.  You're welcome!  You think you're lucky now with the guac, but I also have a crazy awesome cheese ball recipe that not only tastes, but looks, fantastic! (I'll withhold that now for a bit, but you can totally find it my upcoming eBook.  Wink 😉 Wink Nudge Nudge).  I know, you're counting your lucky stars, green clovers and purple horseshoes and don't know whether to thank me with butterfly kisses or to transfer $10 million to my offshore bank account quickly now before your bank notices, but just knowing I've helped some sad single wretch such as yourself with a series of mild chemical imbalances is all the thanks I need (really, though, get on with the account transfer or there's a bullet with the name Vincent on it).
So, without further ado, let the dip-making begin!
Gringo Guacamole a la Sherry
(This serves 2 people.  Learn multiplication.)
1 avocado
½ tsp lemon juice
Mayo (approximately equal to the amount of avocado.  Add to taste…)
½ tsp soy sauce (adjust to taste)
Garlic powder (a little)
Chopped Onion (some)
Salt (taste for amount)
I know, you saw Sherry in the title of the recipe and became disturbingly excited thinking there was cooking and/or drinking Sherry included in the list of ingredients, but that's just not the case.  Sicko.  Sherry just happens to be my mom's name (some observant person might remember that my last name is Perry, thus believing my mom's name to be Sherry Perry, and it is.  Way to go.  You cracked the code.  Yeah, laugh it up, buddy.).
When I got this recipe from my mom, it was odd because some of the ingredient amounts were pretty vague, like 'a dash of this' or 'a heaping spoonful of that', and everything usually ended in 'add to taste', so that was useful (note the sarcasm).  It's like being thrown into the deep end of the pool, but the pool is filled with Jello…that you made!  And you made it slightly wrong!  I kept asking "Really?  Really?" after each unnatural measurement was given.  Was I being taunted by an unkind mother who was really mocking my feeble attempt to make a completely unnecessary food?  No, motherly mockery is reserved for other things, like my attempts at songwriting.  It seems this tendency to not use proper measurements is a kooky device cooks use sometimes.  Apparently, they get so used to making a recipe that they can kind of 'eye it', knowing just how much to put in by sight and by taste.  Also, they may be lazy or cocky.  Every so often these daredevil cooks decide to pay attention to how much of an item is used and write it down, so that next time they won't have to guess or keep tasting (hint hint).
Anyway, the recipe is fairly straight forward, once you get the hang of all the adjusting to taste.  For those unfamiliar with the evils of avocados, know this:   The avocado has a hard outer peel and an even harder pit in the middle.  Do NOT eat these! Also, when selecting your weird green fruit thing at the farmers market it's important to get to 2nd base with it first.  Squeeze it gently and if it gives a little, it's about ripe.  Also, the skin should be a little darker, kind of a purplish-blackish-greenish mix.  Like a Martian's bruise.  Buy a couple so you can feed more than 2 people.
Once you've gotten your avocado(s) home and rinsed and peeled and pitted it(them), mash up that green fruit, then mix in the other ingredients with an eye to tasting it a bunch to get it right.  Go forth and serve your special guac with corn chips at a Super Bowl party at someone else's house and be awesome.
The Secret Word is Brilliant.
More Consumable Goodness
The Great Suburban Mushroom Hunt
Secret Ingredients and Family Recipes
9 Foods I Might As Well Move To The Bomb Shelter
Berry Smoothie & the Magic Blender
Easter Recipe: Mom's Creamed Eggs and Croutons
Becoming A Domesticated Bachelor: Step #4. Learn To Cook
My Bachelor Weight Loss Secrets: Sticking It To The Terrorists
Becoming A Domesticated Bachelor: Steps 8 & 9. Proper Socialization/Throw Parties
Becoming A Domesticated Bachelor: Step #3. Shape Up, Fatty
Stuffed French Toast By Sam The Cooking Guy
Subscribe to the Domesticated Bachelor through RSS or link to one of the buttons below! Do it!
So, hey:  100,000 page hits!  By humans!  There have been 100k page views (Grandma, I'll explain it all later) since The Domesticated Bachelor blog started just over a year and a half ago.  Sure, much of it is accidental search engine hits based on searches for Natalie Portman or Jenny Agutter in the altogether, but whatever works.  I'm sure there's a good way to celebrate that doesn't involve the words chocolate/cake/ice cream/goat.  What?  Nevermind.  Anyway, rejoice with me as I rest gently on my laurels (not my friend Laurel who wields kitchen knives).  Which posts are your favorites?  Bachelor profiles?  11 Steps to Becoming a Domesticated Bachelor?   The trials of cooking?  Types of women?  Odes to my dead cat?  Bachelor Pad contemplation?  Let us know your favorites (by us I mean me).  It might affect future blogginess.  Or not.  Thanks so much for reading!  Oh, and sign up for free emails on future blog posts, so I can softly, but regularly, harass you.  You know you like it.

(By the way, I don't quite know how to remove the crazy political ads, but they'll be gone after tomorrow, so yay.)
Subscribe to the Domesticated Bachelor through RSS or link to one of the buttons below! Do it!
Interview!  I was recently interviewed for News Net Nebraska about the Domesticated Bachelor.  I enjoyed sitting down with Maureen Wurtz to discuss bloggy things and was flattered they asked.  They even managed to edit out some dorkiness (and the part where my head spun around).  My brother Jay has threatened to do an Auto Tune mix of the interview, which would be nifty, but this is not it.  And no, Kyle, this doesn't mean I have a multi-book deal (though that would be swell.  Stuff's written & eBooks are pending, but more suffering is required.).  Until then, check out the video & maybe go back & reread 120 posts.  While you're at it, sign up for free blog updates and visit our sponsors.  Oh, and watch for an upcoming celebration of our 6-digit page-views (hint: higher than 99,999).  And do the hokey pokey.

Here's the link: http://www.newsnetnebraska.org/entertainment/the-domestication-of-males/
Related Blogs
by Jonathan B Perry
Yes,  we're halfway through 2010, but I've gathered my 30 favorite songs of 2009 anyway.  Like any good self-respecting music snob and addict, I think my music taste is pretty darn good.  All music snobs feel this way and usually hold that their taste is superior.  But taste is taste.  You might not like the sort of stuff I like (if you're crazy) and vice versa.  I used to keep a spreadsheet of  around a thousand bands and albums I rated as I sifted through reviews and recommendations.  It's always great finding a new good band you can sink your teeth into.  And for me, there's this need to share these niftiest sounds with my friends.  It's sick, I know.
For reference, 80s New Wave might be the base of my popular music-food pyramid.  That and mid-to-late Beatles.  I especially like songs with strong melodies and harmonies with unique instrumental sounds.  More recently I favor Indie/Alternative music and listen to the U of Nebraska's radio station (90.3 KRNU) to hear new stuff that circumvents mainstream radio, though I still listen to mainstream radio sometimes.
(Most of these songs were released on albums in 2009, though in some cases there may be a song or 2 that came out in 2008, but didn't hit it big until 2009.  There's an unhealthy number of break-up songs in the list.  Maybe 20%.  It's demented.)
So, here they are:  The Domesticated Bachelor's Favorite Songs of of 2009.
1. "Heads Will Roll"-Yeah Yeah Yeahs:

I can't seem to shake the lyrics to this song.  I keep walking around all Tourette's-like chanting "Off off with your head!  Dance dance dance 'til you're dead!  Heads will roll… on the floor!"  I imagine people are concerned, but they should know better by now.  For this reason (crazy hooky lyrics), I'd say this is probably my favorite song of 2009.  And like any red-blooded Goth-wannabe guy (minus the weird clothes, makeup and ultra-gloom.  Ok, I'm not Goth.), I have a little thing for Karen O of the YYYs.  I suppose she and the band are not really Goth (more weird/cool), though the video for this song might bend a little that way.  In some performances she looks like she's doing semaphore or some sort of bizarre sign language, and she often has this incredible look of joy or amusement or ecstasy on her face when she's singing.  Pretty swell.  I also appreciate her whisper-singing-cooing sweet nothings into my earbuds (in the bridge).  Anyway, "Heads Will Roll" is a super song.  It really gets a good bit of synth going in a minor key while Karen O sings her headless dancing fantasy.
2. "Two Weeks"-Grizzly Bear:

Lyrics for this song aren't as clear for me as for "Heads Will Roll", but that's ok because "Two Weeks" is really a beautiful tune.  Gorgeous even. This song opens with a simple piano plinking, a bass, then some great ascending vocal harmonies.  The soaring melody and harmonies are awesome and happy and I've installed this song in my iTunes "Happy Songs" playlist that I use as self-medication for depression and pining.  I heard "Two Weeks" on a tv show, maybe "How I Met Your Mother", and Googled it immediately.  Turns out I already had the album.  Apparently I'd downloaded it from Amazon.com while it was their cheap promo of the day, but for some reason hadn't really listened to it much.  The band has some other good songs on their 2 albums, but this is probably the best and deserves lots of attention.
3. "Hundred Hearts"-The Swimmers:

The local college radio station played this a lot and it was right down my alley.  It's a well-written song all the way around: great tune, harmony, instrumentation, and a great beat.  I especially like it when the phrasing gets faster then slows in the middle of each verse, then there's that keyboard that climbs up and down.  I seem to be appreciating songs more with male and female vocals.  Adds nice texture.
4. "Chinese"-Lily Allen: 
Share Chinese by Lily Allen
I was introduced to this song when my brother Jay showed me a video of a children's choir covering it.  They do a really great job, but the original is awesome.  My iTunes list says I've listened to this one over 50 times already.  I love the wall of sound.  It's beautiful and sad.  She sings about a comfortable evening at home with her mom and for the longest time I interpreted from the lyrics that her mom had died, but apparently she's not dead, so…
5. "Young Adult Friction"-The Pains of Being Pure at Heart:

The entire album is actually quite listenable, but this is a standout.  To me the sound is a little similar to My Bloody Valentine, but a bit more accessible.  Not so dense or distorted, but this is still one of the 'noisier' songs on my list.  I like the boy/girl vocals on this, too.  A few of the band's videos are in 8mm, which is a pretty great effect that could be used more.
6. "Did You See Me Coming?"-Pet Shop Boys: 
Share Did You See Me Coming? by Pet Shop Boys
I've been a huge PSB fan since "West End Girls" came out when I was in grade school.  A high school ex even mailed me mix-tapes of largely PSB music.  The band has been going strong for a good 25 years now, and though the recent quality has been more mixed than in the golden age, this last PSB album was probably their strongest in a while.  Almost a perfect song, except for an unremarkable bridge, but it's ok.  Still awesome.
7. "Carol Brown"-The Flight of the Conchords:

I had this song stuck in my head for weeks, too.  "Carol Brown just took a bus out of town, but I'm hoping that you'll stick around."  Flight of the Conchords' song "Carol Brown" is a modern "50 Ways To Leave Your Lover", except it's happening to you and it's a little sad, though it's also funny and a bit hopeful.  Good for therapy.  Jemaine bemoans the different ways women have left him and those exes form a choir to explore his issues.  It seems that whenever my brother Jay and I get together we find ourselves watching episodes of FotC's HBO music comedy series or video clips on YouTube.  I'm sad they won't be making the show anymore. I kind of wish I'd done a list like this last year, just so I could put up "Prince of Parties" from their last album, but I digress.
8. "Bang!" & 9. "Last Dance"-The Raveonettes:
Share Bang! by The Raveonettes

I've really enjoyed the Raveonettes ever since their first album came out.  This Danish duo who sound like a more tuneful Jesus and Mary Chain (reverby alt group from the 80s & 90s) would sell more albums in a perfect world, but then they'd be less of a rare find.  Really, though, they don't do too badly.  The albums are consistently very good.  I'm surprised there's no video for "Bang!".  Hopefully there will be an awesome video to push them into the stratosphere (like videos mean anything these days).  In "Bang!", I'm not sure what those kids want to do out in the street all summer long, but it can't be too obscene if it's played on the radio.  In the song "Last Dance" we have another potential prom song about impending end of love (and maybe death, I guess).  Great songs, both of them.
10. "Fireflies"-Owl City:

This song is like a warm blanket of colorful sounds and lyrics.  The band sounds almost exactly like The Postal Service, with the intricate electronic beeping and the singer's voice resembling Ben Gibbard's (who also fronts Death Cab For Cutie).  It's a hopeful tune about insomnia and has a special unspeakable meaning for me that must be pushed way down into my gut until it squishes the life out of those dumb stomach butterflies.
11. "1901"-Phoenix:

This French group put out a great album and the song, "1901", was used endlessly in a car commercial, which is great for exposure and not nearly as frowned upon as it once was by the snobby music community.  It's accepted that the music biz is broken, so bands need exposure any way it can be gotten.  I love the band's sound and I always get the feeling that the singer is going through puberty with the voice cracking and changing.
12. "A Better Love"-El Perro Del Mar: 
Share A Better Love by El Perro Del Mar
Is that hammer dulcimer?  I think so.  Pretty cool (even if it's synthesized).  This sad break-up song insinuates itself in the brain with stuff like "This isn't over 'til I say when.  When.  When." sung in a quiet voice.  I suspect that if you listen to it in the wrong frame of mind, it might be a tearjerker (I actually want to hear it backwards).  I have way too many break-up songs on this list, maybe 20% (what's up with that?), but it could just be that break-up songs are written with more emotion and get a bigger helping of love and junk, so they end up being the cream of the crop.
13. "Use Somebody"-Kings of Leon:

"Use Somebody" was played endlessly on the radio and deservedly so.  It's a fantastic song full of longing.  It seems the brothers and cousins in Kings of Leon have only been improving their Indie/Southern Rock songwriting with each member taking a turn at songwriting on the album.  I'm afraid I may have OD'd on this one a little.
14. "Silver Moons"-Sunset Rubdown:

I heard "Silver Moons" around the same time I heard "Hundred Hearts" by the Swimmers on college radio, so in my head I pair these 2 together.  To me, the singer for Sunset Rubdown sounds a bit like the lead singer for Men Without Hats ("Safety Dance"), though more so in other songs.  The song builds from piano to full band and goes back and forth.  The chorus is probably my favorite when they sing "Maybe these days are over over now.  And I loved it better than anyone else you know."  Sweetly passionate and sentimental.  I am officially a sad sack.
15. "Love, Save the Empty"-Erin McCarley:

At first I was unable to figure out the title of the song.  Now it makes me think of recycling (save the empty).  Probably one of my guilty pleasures, I listened to this song and "Chinese" by Lily Allen about the same time frame.  I often find pairs of songs that go together for me, usually because I discover them almost simultaneously.  "Love, Save the Empty" was used in the movie He's Just Not That Into You, which I actually saw with humans and enjoyed.  Apparently Erin McCarley attended Baylor University, though about a decade or more after my dad finished up his PhD there (yeah, we lived in Waco for a bit).  This is a sweet song, starting with a simple piano part that eventually builds to a full band with strings.  Great tune and excellent sound.
Related Links:
My 11 Favorite Christmas Albums
SOUND OF MUSIC DEATH MATCH!!! Liesl v Maria
Depeche Mode and High School Girls
Subscribe to the Domesticated Bachelor through RSS or link to one of the buttons below! Do it! It's free and stuff.
Related Blogs
Part 2 (continued from Favorite Songs Part 1: Songs 1-15)
16. "Fitz and Dizzyspells"-Andrew Bird:

Andrew Bird is known largely for two things: whistling and playing the violin.  However, he's a great songwriter and incorporates the violin and whistling in ways that best fit the orchestrations of his pop-songs.  The songs are usually a bit complex, but not in a way that loses the listener.  He knows how to fit in decorative bits and unique twists and turns which one-ups songwriting that slides by with the basics.  Super orchestration and production.
17. "I Know"-Zeus:

I really like the reverby synth riff in this song, but that's partly because I wrote one a lot like it a few years ago, so it feels familiar.  This song got some good play on the local college radio station.  I especially like the verses with the synth riff behind the singing.  Cool band name, too.  I mean, I would've gone with Thor myself, but Zeus works.
18. "Love Letter To Japan"-The Bird and The Bee:  TB&TB is one of my favorite active bands.  There's a nice mix of old girl-group sound and synth-pop.  "Love Letter To Japan" expresses the band's appreciation to its Japanese fans in sort of a dance package, while incorporating a slight Asian-music undertone for super-fun-dancy time.
19. "Uprising"-Muse:

I sort of wish I was doing the list for my favorites songs of 2006, because Muse's "Starlight" would hit number 1 with a bullet (maybe), but 2009's "Uprising" is another well-written and powerful song.  Muse has a propensity to use battle and war themes in the songs.  Strange, but it works.  Great band.
20. "Zero"-Yeah Yeah Yeahs:

If this song was scored based on ideal definable attributes of a hit song, it might outscore YYY's other song, "Heads Will Roll".  Wait.  Maybe not.  I take that back.  It doesn't have the visual image that the lyrics for "HWR" brings.  Also no whisper-singing-cooing in my ear buds.
21. "Already Gone"-Kelly Clarkson:

I didn't realize at first that this was Kelly Clarkson singing.  I thought it was a black and/or English artist.  Not sure why, since I'd heard Clarkson sing before.  She seems to have had a fair amount of success for an American Idol (he said a little smugly).   "Already Gone" combines strings and drums in a bittersweet breakup song about mercifully breaking up with someone when you realize there's no future.  This is another moving breakup song that might make the lip quiver.  And junk.
22. "Lisztomania"-Phoenix:  (Link to YouTube Video) Apparently "Lisztomania" was a term coined back in the days Franz Liszt performed the piano to large crowds (in the 1840s) and the fans went a little batty for him.  Who knew.  I like how the lyrics are repeated in succession.  Nice effect.  I need to listen to the rest of the album now.  I mean, I have it, but I've been stuck on the 2 songs mostly.
23. "Summertime Clothes"-Animal Collective:

Animal Collective is one of those  unique 'out-there' bands that march to a different drummer.  The band's songs often deviate from a normal song-writing form.  Sometimes this is perfect and brilliant, while other times annoyingly incomplete.  The band creates a thick wall of electronic sound that's probably served as the soundtrack to lots of drug-tripping.  "Summertime Clothes" mixes the conventional and unconventional enough to be awesome. Wild video.
24. "Love, Etc."-Pet Shop Boys:

As I said earlier, this last PSB album, Yes, was really quite good with some nifty tunage.  Be sure to check out the video-game-like music video.  PSB often manages to harvest some great electronic beeps to go with their strong songs.
25. "Polite Dance Song"-The Bird And The Bee:  This song was originally released on a 2006 EP, but was also included on their 2009 album, so I don't mind adding it to the list.  The band's songs often have some incredibly clever lyrics and this is no exception.  This implores the listeners to clap their hands in sort of a technical robotic way.  Weird-cool.
26. "Love Story"-Taylor Swift:

"Love Story" was released in 2008, but still charted into 2009, so I've included it as one of my guilty pleasures.  I'm self-conscious about liking Top 40 music, what with it being uncool, let alone country pop, but good songs are good songs and Taylor Swift has written some really sweet teenage girl-type songs. She's kind of cute, too.
27. "Oh No"-Andrew Bird:

I limited my list to 30 songs and limited my Andrew Bird songs on the list to 2.  The 3rd song would be "Not a Robot, But a Ghost".  I'll have to look up the lyrics to "Oh No" sometime, since I don't quite understand all of them, but what I catch are pretty great.  "Across the silver bridge in nothing but a onesy and a veil".  Strange.  Oh, and this song has some nifty whistling.
28. "Blue Skies"- Noah and the Whale:

"Blue Skies" tries to get us past the heartbreak and to the blue skies that are calling.  "This is the last song that I write while still in love with you…while you're even on my mind".  Pretty tune working both the sad and the hopeful. I like the video, too.
29. "Flaming Arrow"-Jupiter One:

I saw Jupiter One open for Regina Spektor in CA last fall with my friend Cami and was surprised by how great the band was live and how many swell tunes were played.  Of course, one must always beware of live performances and how they can act as 'beer goggles' to the music, making the songs seem better than they are.  Jupiter One has some really good songs, though, & Flaming Arrow is probably my favorite of the band's 2009 release.  It's a fun tune.
30. "Paparazzi"-Lady Gaga:

I avoided Lady Gaga as long as I could, but she's nearly unavoidable.  She comes across as style over substance, but this isn't purely true.  There's just so much weird style, that the substance seems secondary.  Anyway, I really like her song "Paparazzi".  It's a great tune, especially the chorus (which I mix into "The 59th Street Bridge Song (Feelin' Groovy)" by Simon and Garfunkel, though just as often I'll turn it into "Papa Smurf Nazi").  Don't judge me.
(note:  I prefer to use the singular when referring to a band and it's name "as in Radiohead has lost me" rather than "Radiohead have lost me".  I'll have to study up on the reasoning for the plural (maybe ask my sister-in-law), but in my mind a band is a collective, a group united in one singular entity.  Some band names have plurals in them, like the Beatles or the Rolling Stones, so using the plural sounds better (for all I know, that may be where the plural started, unless it's a Brit v American thing), though with my line of logic the singular should still be used.  I still mix them up, though.  I also refer to a family as a singular unit.  Whatever.  I'm probably wrong.  I'm going to bed now.)
Other favorites:
"If"-House of Heroes
"Say Hey (I Love You)"-Michael Franti
"Hot N Cold"-Katy Perry (disqualified because it mostly charted in 2008.  This is probably a double standard, since I included Taylor Swift.  Oh well.)
"Not a Robot, But a Ghost"-Andrew Bird
2 songs by Lonely Island (one is kinda dirty)
"Lush Life (remix)"-Nat King Cole (great remix, but it's a remix of an old song, so)
"Please, Please, Please, Let Me Get What I Want"-She and Him (it's a cover used in a movie, which weakened it's case for my list, but it's a beautiful cover of a beautiful song")
"Fallin' For You"-Colbie Caillat
Related Links:
My 11 Favorite Christmas Albums
SOUND OF MUSIC DEATH MATCH!!! Liesl v Maria
Depeche Mode and High School Girls
Links to Lists:
My Bucket List:  100 Things to Do B4 I Die
11 Steps To Becoming A Domesticated Bachelor-The Complete Guide
My 25 Humanoid Things:  A Peer-Induced List
Famous Historical Bachelors-A List
Subscribe to the Domesticated Bachelor through RSS or link to one of the buttons below! Do it! It's free and stuff.
Related Blogs
Congratulations to my brother Chris who was married this weekend!  Best wishes to Chris and Kirsten for a lifetime of happiness.
He's no longer a bachelor.  Also, the wedding wasn't much like the one in the Billy Idol video (no leather pants).  (By the way, the undoctored video embed on YouTube was disabled by request, so this is "White Wedding:  Literal Video Version".)
The secret word is chapel.
Subscribe to the Domesticated Bachelor for free through RSS or link to one of the buttons below! Do it!
Related Blogs
(and 75,000 Hits)
A few months ago I stayed up way too late (again) and saw Late Night with Jimmy Fallon because sometimes I like to screw with my sleep schedule.  I haven't quite embraced him as Conan O'Brien's successor (I'm still wearing black about the whole Tonight Show thing, too) , but I thought I'd give the dude a chance.  Anyway, Fallon isn't half bad and more importantly he does a hilarious dead-on impersonation of Neil Young singing Will Smith's (the Fresh Prince) theme song for Will's old show The Fresh Prince of Bel-Air .  There's art and then there's art.  Not to be overly excited or anything (and slightly unrelated), but I've had 75,000 blog page hits now!  We must celebrate with this video.  And dancing.  And leftover Easter chocolate.  And that egg dish I ended up making that turned out suspiciously well.
Behold the glory.

The secret word is Harvest.
Subscribe to the Domesticated Bachelor through RSS or link to one of the buttons below! Do it!