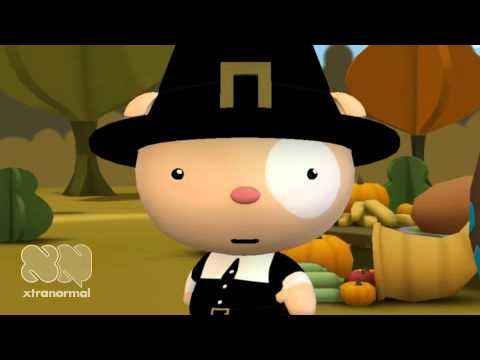 Over Christmas, I visited my brother Jay & his family & our recurring themes of obnoxiousness included the young Willow Smith's "Whip My Hair" & Far East Movement's "Like A G6". One early holiday morning, Jay woke me up blaring "Whip My Hair" at an alarming volume. It was special (yeah, we're in our 30s).  Short of making an awesome Mashup of "Whip" & "G6" to immortalize this memorable holiday moment, I've made an animated video. Sort of. I used Xtranormal's awesome online software & of course they're running a contest now, so I entered it & whoever gets the most views by the end of the month wins $1000!  So, watch this short over & over until you memorize it & get sick.  Oh, and you can enter, too, if you really want.
Here's a description of the video:
Verily, dost our Pilgrim recount a tale of Coachella and the hair whipper. Our Indian mostly has food on his mind. Like a G6.